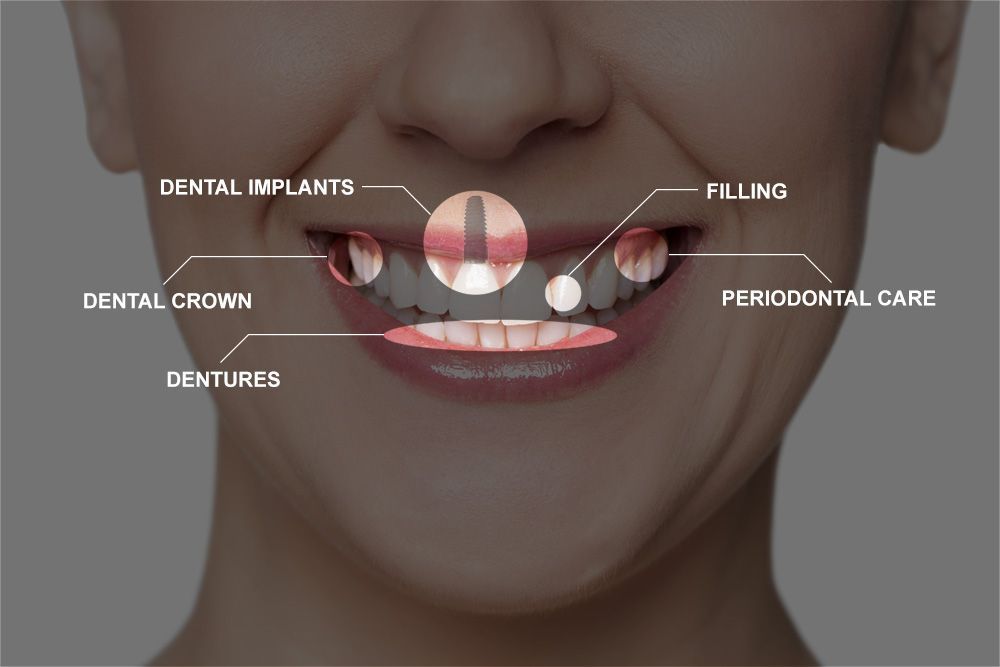 Are you having many complaints regarding your oral health? Visit us at Dental Hub and get yourself a full mouth rehabilitation in one of the best dental clinics in Jamshedpur.
A full mouth rehabilitation is a planned procedure to restore a healthy oral cavity with a perfect set of teeth and healthy gums. We, at Dental hub, have been providing one of the best full mouth rehabilitation in Jamshedpur to our patients with our highly skilled team of dental surgeons.
When you walk into our clinic with your dental problems, we listen to your problems first and then examine your oral cavity well. After that we will suggest you the procedures needed for you to restore a healthy set of teeth and gums. Depending upon the condition of your oral cavity, our dental surgeon will then explain to you the procedures needed to restore back a healthy mouth. Once you agree to it, the procedures will be scheduled in multiple appointments, as per requirement. A full mouth rehabilitation includes several procedures like crown and bridge, restorations, veneers, root canal treatments, gum surgeries and orthodontic treatments. After the completion of the full mouth rehabilitation, the patient restores a healthy mouth with well aligned perfect set of teeth and healthy gums.
Full mouth rehabilitation is a completely safe and highly successful procedure to restore one's oral health. The cost of a full mouth rehabilitation depends on the procedures done. It is by far one of the best treatments that a dental surgeon can provide for you that can give you a perfect smile and a beautiful personality along with it.
So, if you are having dental problems, without wasting any more time, visit us at Dental Hub in Jamshedpur and get yourself the prettiest smile.