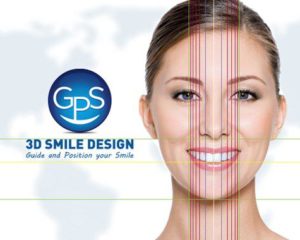 You must be wondering why someone has a perfect smile and you don't! Well some are blessed with a perfect set of teeth, but some are not. Have you ever thought how wonderful it would be if you could design your own smile? Well, the wait is now over. With the new advancements of dentistry, we can now design your smile ,the want you want it. GPS smile designing is a recent advancement in the field of dentistry that deals with creating the best customized smile for the patient. Dental hub is well known for providing one of the best GPS smile designing in Jamshedpur.
GPS smile designing uses the latest technologies to find the best possible smile in a patient, the smile that will enhance their beauty. Then it is shown to the patient on the computer screen. If they are happy with it, we then incorporate it into his/her mouth by various smile designing methods such as using laminates and veneers, orthodontic treatments, crown and bridge treatment, tooth whitening etc.
GPS smile designing is a highly sophisticated procedure and is high on demand due to its high success rate. Who doesn't want a beautiful smile?
A smile can enhance your beauty and your self-esteem in no time. It is said the best jewel someone can wear is a smile. Our personality to a very large extent depends on how will look and smile. With GPS smile designing you can now have the look you crave for.
So, if you are not happy with the way you look while you smile and want to remodel it, you are welcome to visit us at Dental Hub in Jamshedpur. We are the creators of smile and will be very happy to deliver you a smile of your choice.