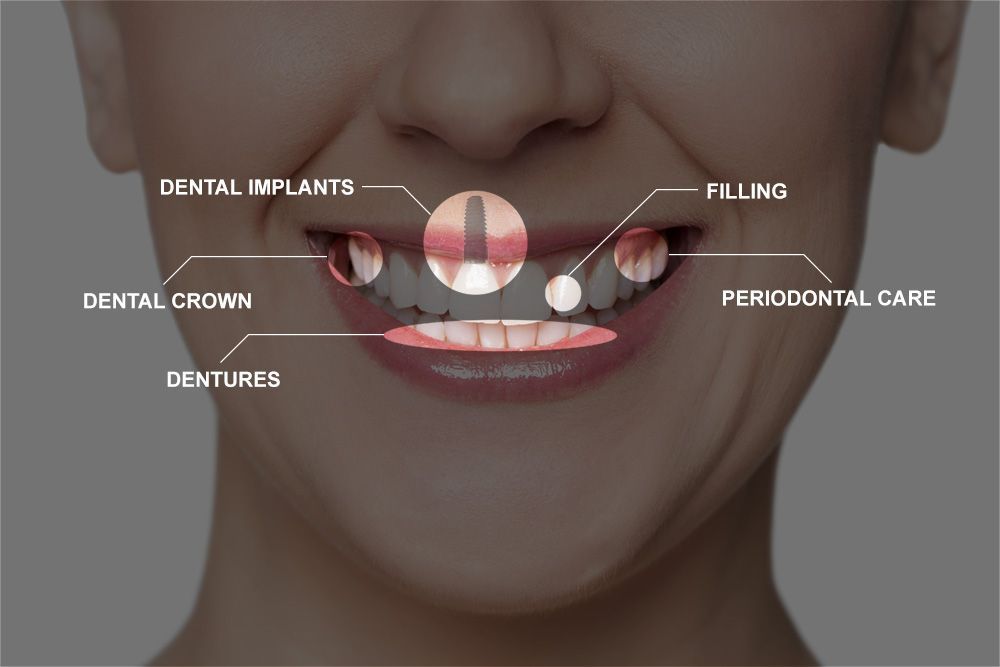 Comprehensive Full Mouth Rehabilitation in Jamshedpur at Dental Hub
Restore your oral health, functionality, and confidence with comprehensive full mouth rehabilitation at Dental Hub in Jamshedpur. Whether dealing with multiple dental issues, missing teeth, or bite problems, FMR can help you regain a healthy and beautiful smile. Trust Dental Hub for exceptional full mouth rehabilitation in Jamshedpur.
What is Full Mouth Rehabilitation?
Full mouth rehabilitation, or FMR, is a comprehensive dental treatment approach that involves restoring and enhancing the entire mouth. It addresses a range of dental problems, such as tooth decay, gum disease, worn-out teeth, misalignment, and bite issues. Full mouth rehabilitation aims to improve the overall oral health, function, and aesthetics of the smile.
Personalized Full Mouth Rehabilitation in Jamshedpur
At Dental Hub, we understand that every patient's dental needs are unique. That's why our experienced dental professionals take a personalized approach to full mouth rehabilitation. We begin with a comprehensive evaluation, including a thorough examination, dental imaging, and diagnostics. This helps us understand the specific dental issues and design a customized treatment plan tailored to your needs.
Our full mouth rehabilitation treatments may include a combination of restorative procedures, such as dental crowns, bridges, dental implants, dentures, and dental fillings. We also offer orthodontic treatments to correct misalignment issues and bite problems. Our dental team utilizes the latest techniques and state-of-the-art technology to deliver precise and effective treatments, ensuring long-lasting results.
Transform Your Smile at Dental Hub
At Dental Hub, we believe that a healthy and beautiful smile can enhance your overall quality of life. Our FMR treatments are custom-made to address your unique dental concerns and help you achieve the smile of your dreams. With our expertise and dedication to patient care, we strive to provide exceptional results that exceed your expectations.
Choose Dental Hub for Full Mouth Rehabilitation in Jamshedpur
When it comes to full mouth rehabilitation in Jamshedpur, Dental Hub is your trusted dental clinic. Our experienced team is committed to providing comprehensive and compassionate care, ensuring your comfort throughout the treatment process. We prioritize patient satisfaction and strive to create a relaxing and comforting environment for all our patients.
Schedule Your Full Mouth Rehabilitation Consultation
If you're ready to restore your oral health and transform your smile, schedule a consultation with Dental Hub in Jamshedpur. Our skilled dentists will evaluate your dental condition, discuss your goals, and create a personalized treatment plan for full mouth rehabilitation. Take the first step towards a healthier and more confident smile today.