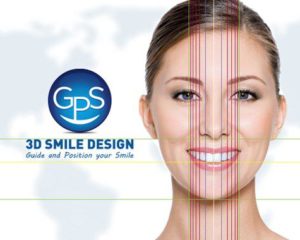 Transform Your Smile with Smile Designing at Dental Hub in Jamshedpur
Want to transform your smile?
Dental Hub offers comprehensive smile-designing services in Jamshedpur. Our experienced cosmetic dentists specialize in creating stunning smiles customized to your unique facial features and personal preferences. 
What is Smile Designing?
Smile designing is a personalized approach to improving the appearance of your smile. It combines cosmetic dental procedures to address various aspects of your teeth, gums, and overall facial harmony. Smile designing considers tooth shape, color, alignment, symmetry, and gum health to create a harmonious and beautiful smile.
Smile Designing Cost in Jamshedpur
 Everyone deserves a smile they are happy with. We offer competitive smile designing costs in Jamshedpur without compromising on the quality of care. The cost of smile designing may vary depending on the complexity of your case, the specific treatments involved, and your desired results.
During your initial consultation, our cosmetic dentists will thoroughly evaluate your smile, discuss your concerns and goals, and develop a personalized smile design plan. They will provide you with a transparent breakdown of the smile design cost, ensuring that you have a clear understanding of the cost involved to achieve your dream smile.
Comprehensive Smile Designing Services at Dental Hub
When you choose Dental Hub for your smile-designing journey, you can expect comprehensive and individualized care. Our dentists are skilled in a wide range of procedures and techniques to address various aesthetic concerns. Whether you need teeth whitening, dental veneers, dental bonding, gum contouring, or orthodontic treatments, we have the expertise to create your ideal smile.
Our dentists will take into consideration your requirements and develop a personalized treatment plan that meets your unique needs and wants. With advanced digital smile design technology, we can provide a preview of your potential smile transformation, helping you visualize the final result before any procedures begin.
Transform Your Smile at Dental Hub
If you're ready to transform your smile and boost your confidence, Dental Hub is your trusted destination for smile designing in Jamshedpur. Our experienced cosmetic dentists are committed to providing exceptional care and delivering beautiful, natural-looking results. Experience personalized attention, advanced techniques, and a commitment to your satisfaction at our state-of-the-art dental clinic. Book your consultation today.