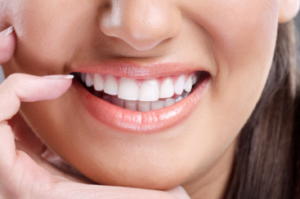 For the smile makeover in Jamshedpur, our expert dental team at Dental Hub will transform your smile and boost your confidence. The credit goes to our comprehensive smile makeover procedures.
Smile makeover dentist with us- significance:
Smile Makeover dentists associated with us at Dental Hub will perform multiple cosmetic dental treatments. Such treatments are for enhancing the appearance of teeth and gums. Our specialist dentists have the following:
expertise

artistic vision
Our dental specialists will analyze your distinct facial features and dental structure and talk about your personal preferences. We will provide you with a customized treatment plan for your needs. 
Dental Hub for smile makeover-why?
Expertise and experience

comprehensive services

personalized approach

state of the art facilities
Beautiful smile at Dental Hub-impact on the overall appearance
With a smile makeover in Jamshedpur, our dental specialist will correct dental imperfections like discolored or stained teeth, cracked or chipped teeth, uneven gum lines, misaligned teeth, and other dental issues. 
Advantages of a smile makeover at Dental Hub
enhanced aesthetics

improvement in self-confidence

long-term dental health
Disadvantages
cost factor

commitment of time
Long-Term Benefits and Post-Treatment Care:
A smile makeover at Dental Hub offers long-term benefits beyond aesthetic improvements. You can enjoy your beautiful smile for years with proper oral hygiene practices and regular dental check-ups. Our team will provide you with personalized post-treatment care instructions to maintain the longevity of your smile makeover.
Contact Dental Hub for Your Smile Makeover:
Ready to embark on your journey to a stunning smile? Schedule a consultation with Dental Hub today. Our friendly team is here to answer your questions, address your concerns, and guide you through the smile makeover process. 
Transforming your smile is our joy. Procedure for smile makeover in Jamshedpur:
Initial Consultation

: During your initial consultation, our dentists will discuss your goals, concerns, and expectations. They will thoroughly examine your oral health, teeth, and gums and take digital X-rays or scans if necessary. This step helps our team understand your unique needs and design a personalized treatment plan.

Treatment Planning

: Our dentists will develop a comprehensive treatment plan tailored to your specific requirements based on the examination and discussions. They will explain the recommended procedures, sequence, and expected timeline.

Dental Treatments

: Smile makeovers can include a variety of cosmetic dental treatments. These may include teeth whitening, dental bonding, porcelain veneers, orthodontics, gum contouring, and more. Our skilled dentists will perform each procedure with precision and artistry to enhance the aesthetics of your smile.

Restoration and Reconstruction

: In cases where there are missing or severely damaged teeth, our dentists may recommend restorative procedures such as dental implants, bridges, or dentures to restore your smile's functionality and appearance.

Final Touches

: Once we complete all the necessary treatments, our dentists will ensure your smile makeover looks natural and cohesive. They will make any necessary adjustments, fine-tuning your teeth' shape, size, and color to achieve the desired outcome.
Post-Treatment Care: After your smile makeover in Jamshedpur at Dental Hub, our team will provide detailed instructions on how to care for your new smile. Regular dental check-ups, proper oral hygiene practices, and lifestyle adjustments can help maintain the longevity and beauty of your smile.